It feels like a while since the last post, but here we are, back with a real treat. This live album from Russian free jazz ensemble, The Ganelin Trio, was a real find at the local bootsale a couple of weeks ago, and it comes out fighting right from the beginning. Its hard to believe that three people can make such a range of aberrant noises.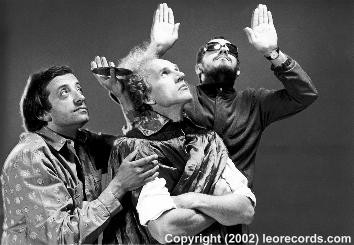 You can read a bit about the group, who were regarded as one of the best free jazz acts of the '70s and '80s (if that means anything to you), over
here
and
here
.
Tracklist:
01 26th June 1982 Part 1
02 26th June 1982 Part 2
Get it
HERE
.